If you take a broader look at the DeFi ecosystem, you can see that decentralized finance projects are working and developing in an average of twelve directions. An attempt to bring almost everything that concerns the traditional financial system to a decentralized form also means the desire to move as quickly as possible to new types of interaction with financial instruments and the decentralization of the processes of these interactions.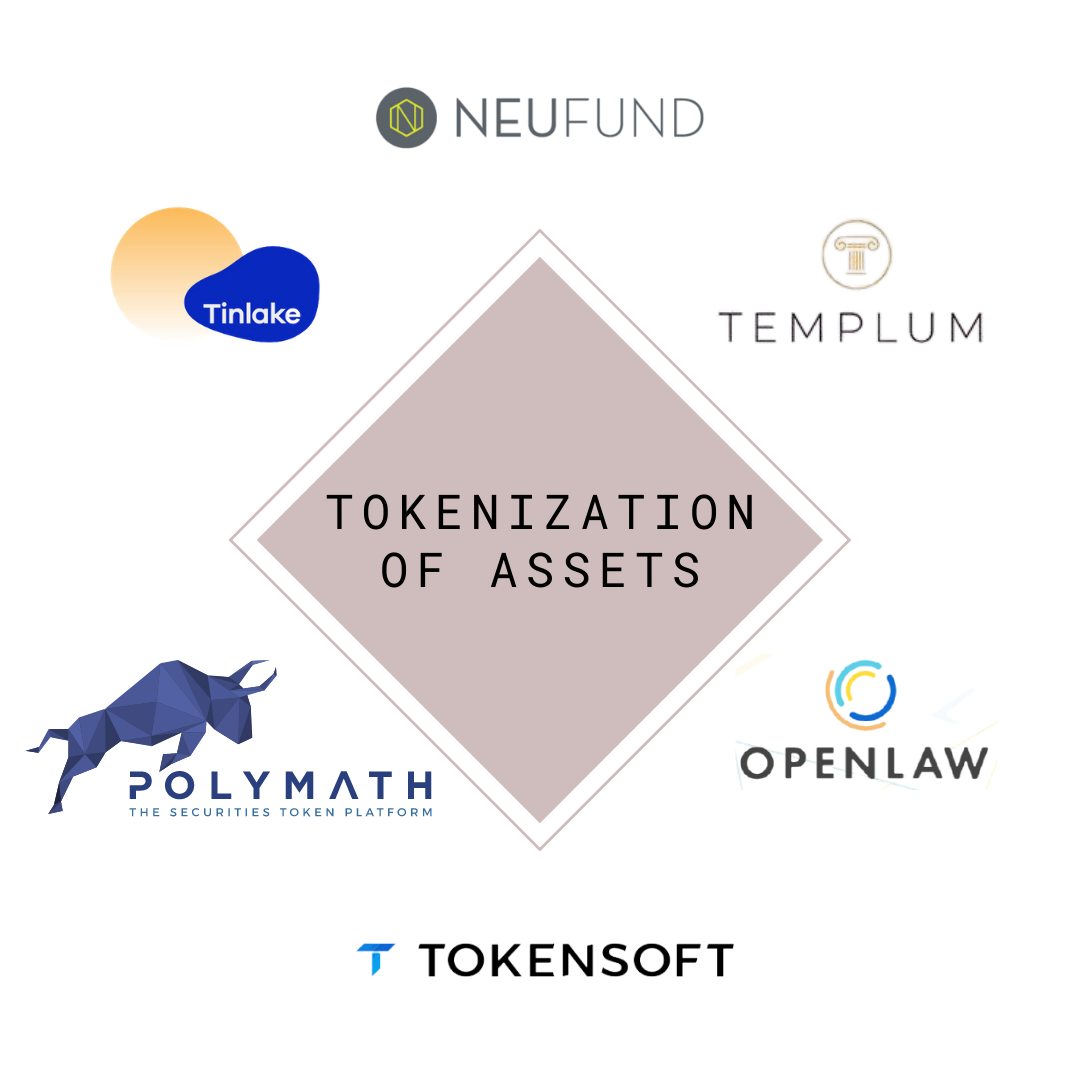 In this article, we will touch on the topic of converting property rights into digital assets, consider projects that offer tools for creating such assets, and also talk about the impact of tokenization on the capabilities of traditional financial instruments..
Tokenization of assets
Any asset, be it securities, stocks or real estate, has the property of value. Financial assets are easier to represent. This means that they can have different values ​​depending on the assets in which they will be presented. It also means that the assets presented can be easily exchanged, transferred or converted. With the advent of blockchain technology and the ability to perform functions such as tokenization and transactions, the process of presenting assets has become much easier and led to new opportunities for their use..
Asset tokenization is the creation of digital tokens with pledged value, the aggregate price of which must be equal to the value of the convertible object (asset), with their further release for trading, transfer or ownership.
What asset tokenization has to offer?
Lack of territorial barriers;
Lack of intermediaries;
Investments without physical presence;
Security;
Confidentiality;
Immutability;
Availability.
The sphere of asset tokenization, to some extent, was already implemented long before the rise in popularity of the sphere of decentralized finance. So, the Issued Assets (IA) tool in the Liquid sidechain allows you to create your own tokenized assets in any quantity, and the Confidential Assets protocol from Blockstream allows you to transfer these assets over the network without showing the other participants the amount of such transfers. 
Polymath Network
Polymath is an ERC20-based blockchain platform that serves as a service provider for creating, issuing and managing tokens on the blockchain. Polymath acts as a guide for issuers wishing to launch their token according to all the rules and regulations set by the regulatory authorities. 
Polymesh's proprietary corporate PoS blockchain, built specifically for the operation and creation of security tokens, ensures property confidentiality during audit, identification and security of assets, and also provides tools to enhance security token management capabilities.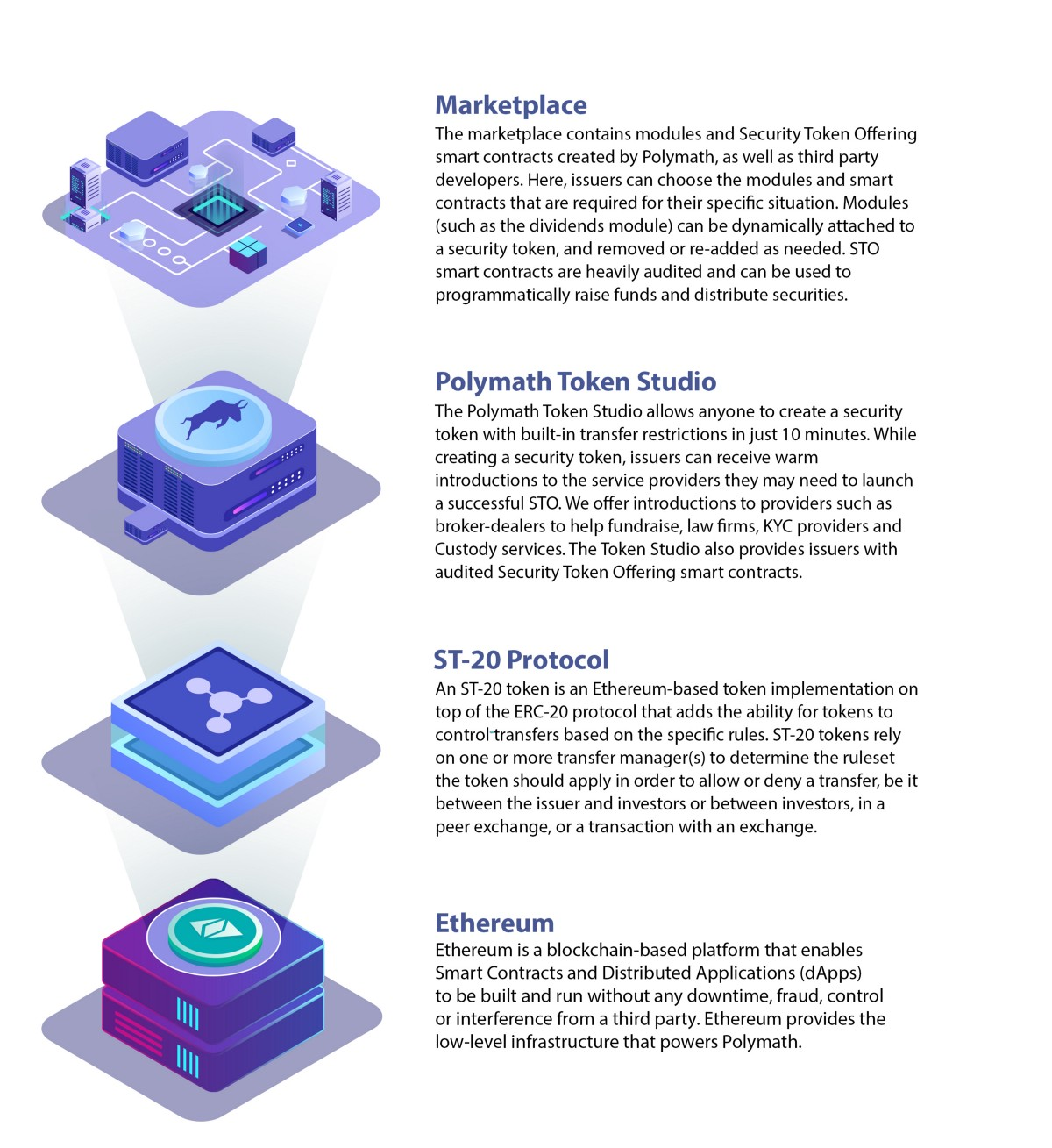 The project is working to optimize ERC interfaces to include traditional assets. Polymath's ST-20 standard is an extension of the ERC-20 standard and serves to increase the flexibility of assets, and also has some additional functions necessary for tokenizing securities..   
Neufund
Neufund is an Ethereum-based community platform connecting the blockchain space and the investment finance sector. Neufund provides companies and startups with the infrastructure to release new types of assets through interaction with Ethereum smart contracts. On the site there is an opportunity to invest funds in a company through the purchase of "equity tokens" – the equivalent of shares. This procedure is called ETO (Equity Token Offerings) – an offer of an equity token, which allows investors to acquire part of the property on the blockchain.

Neufund platform, provides tools for interaction between issuers and investors, which includes the release of updates, voting, additional rounds of funding, etc..
An internal NEU token functions on the site, which investors can receive as a reward for their investments and use it as payment for services and to participate in the development of the site. In addition to the NEU protocol token, the EURT euro token is available on Neufund, which is equal to 1 EUR and is the main currency of the platform into which users' investments are denominated. However, companies can decide for themselves in which currency the ETO will be held..
Templum
Templum is a regulated trading platform for ICO tokens classified as securities. The company provides services for the issuance of security tokens in accordance with the requirements of regulators. 
Templum provides a regulated market infrastructure for digital assets that includes a blockchain-backed platform for fundraising and secondary trading. In 2018, Templum acquired Liquid M Capital, an alternative trading system (ATS), a "tokenized asset" platform that allows users to trade cryptocurrencies in accordance with US securities regulations. 
Similar services in the tokenized asset market are provided by companies such as Coinlist, which hosted the first regulated ICO of the Filecoin project, and Overstock, which offers IPO services in accordance with SAFT procedures..
OpenLaw Finance
OpenLaw Finance is an open source project that creates and offers templates for legal agreements using smart contracts, as well as the ability to launch their own legal interoperable tokenized financial products powered by Ethereum.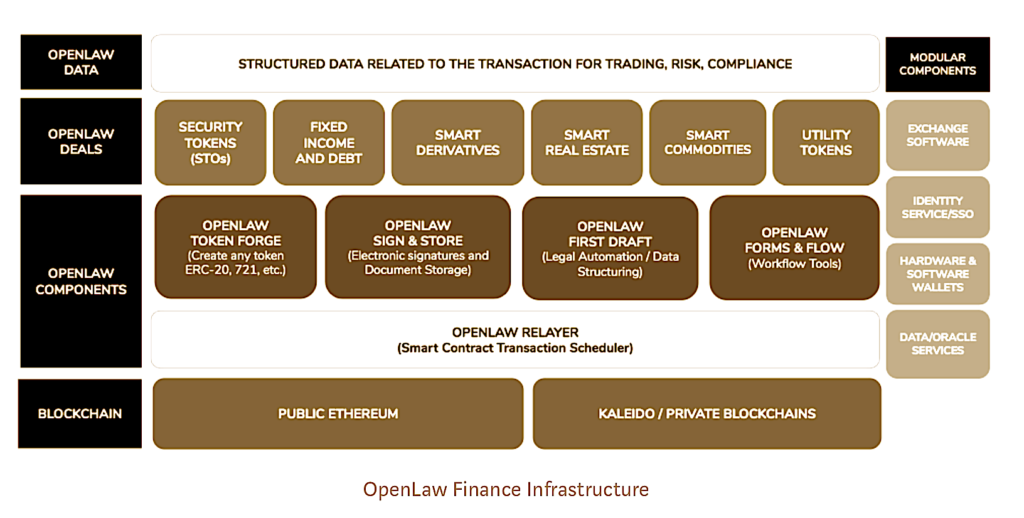 OpenLaw Finance users can create and issue security tokens, bonds and other debt assets, smart derivatives, and tokenize commodities. OpenLaw Finance is connected to the 0x decentralized exchange and has basic tools for performing AML / KYC procedures.
Tokensoft
The next project in the field of asset tokenization is the Tokensoft platform, which offers launching tools, token sales and a storage solution that ensures the secure administration of ERC-1404 compliant securities. In 2019, the US Securities and Exchange Commission authorized Tokensoft to launch an investment bank to conduct transactions with tokenized assets.
Tinlake
Tinlake allows you to use non-liquid real assets to gain access to finance and obtain loans on your own terms. Tinlake is an Ethereum smart contract that converts non-fungible tokens (NFTs) into ERC-20 tokens with further access to decentralized lending protocols.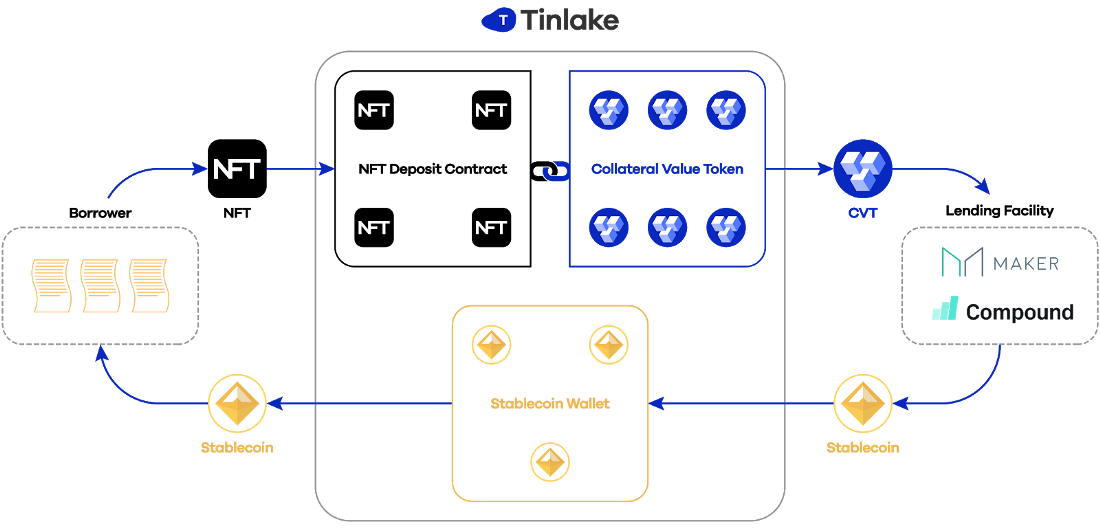 Tinlake provides the ability to combine NFT and smart contracts and use them as collateral for borrowing funds in stablecoins.
findings
Asset tokenization is a long process of transition of traditional financial instruments to the blockchain space. The interaction of projects and companies in the field of tokenization with regulators, as well as the interest of institutional companies in the field of decentralized finance, indicate the prerequisites for wider acceptance and popularization of blockchain technology, cryptocurrencies and digital assets..
Smart contracts and blockchain can provide the ability to tokenize financial, commodity, personal, illiquid, intangible and fungible assets. Tokenization allows you to automate the transfer of ownership through smart contracts, which relieves the parties to the transaction from intermediaries and increased commissions. 
The creation of an accurate regulatory framework in the field of tokenization will foster more adoption and use of solutions related to decentralized finance.