Hello everyone! With you again DmitryPetrov2. Read my previous article about trading manipulations on exchanges? 4 types of manipulations in the cryptocurrency market. If not, be sure to read it after you have mastered this article..
Today I want to continue the topic of unprincipled people who are ready to do anything for the sake of money. If before that I described the options for manipulation on the exchanges themselves, today we will go even further. 
We will look at various fraudulent schemes.
We all know that Bitcoin was created in 2009. This technology quickly attracted the attention of "romantics from the high road". Fraudsters of all stripes rushed into the crypt with one single goal – to get rich at any cost. Even by deception. 
If you read news in the media or thematic telegram channels, you probably hear about various scams day after day .
But what are actually the most popular cryptocurrency scam schemes? That you should be aware of?
The most common cryptocurrency scams include:
ICO scam;
Exchange and exchange fraud;
PONZI schemes;
Cryptocurrency wallets manipulation
Phishing;
"Counterfeit Cryptocurrencies";
Frauds with imitation of real famous personalities or official project accounts.
In this post, I will tell you exactly which fraudulent schemes are most common and how they work. I will repeat myself. Forewarned is forearmed.
Drove!
1. ICO scam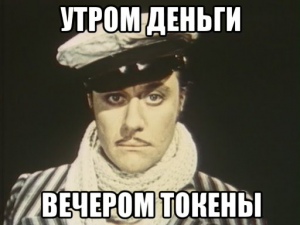 ICOs allow development teams to receive funding to fully develop their cryptocurrency or token-related product.
If you don't know, ICO stands for Initial Coin Offering and is basically the equivalent of an IPO, only in the world of cryptocurrencies.
Despite the fact that there are many ICOs that are legal. Many of them can really make a lot of money. You help them with your money to create your project, and after a while you sell tokens on the exchange for several times more expensive. There are options that you can get dividends from the project. But, there are also people who take advantage of the ICO market. They show themselves off, launch a collection with only one purpose – to get your money.
The reason these ICOs work, even though they are scams, is because their marketing messages are designed to play on people's emotions..
In addition, there are many people who do not understand much in the world of cryptocurrencies and know only by hearsay..
ICO scams are mainly aimed at these people. Because they know little about cryptocurrencies and are ready to give money to anyone who promises to make them rich in a short time..
The main platform for these ICOs (legitimate and fraudulent) is Ethereum. Because Ethereum is the "inventor" of Blockchain 2.0. This means that they have added Smart Contracts (Smart Contracts) to your Blockchain.
In fact, Smart Contracts allow anyone to create programs and tokens based on the Ethereum blockchain.
So, what should you pay attention to when investing in an ICO in order not to be mistaken by giving money to scammers?
There are certain steps you must take before investing anywhere..
Before investing in any ICO, you should pay attention to whether the WhitePaper (a document describing the project itself) is innovative and solves real problems, or is it just copied from another cryptocurrency with the sole purpose of "looking good".
Another point that is typical of such ICOs is that the ICO team and developers are actually anonymous and do not present themselves openly and transparently..
In addition, the owners of scam ICOs often ignore critical questions from their investors. It is also a sign that they may be hiding something..
If the team behind the ICO is always in a hurry to raise money, this also leaves a negative impression. Because it suggests that they are not really striving to make their product perfect..
Finally. If the ICO where you want to invest does not solve the real problem and does not have a clear idea of ​​how they plan to implement their product and develop in the future, then it is better not to risk it. Refuse this offer.
Better not to make than to lose.
The SEC (American Securities and Exchange Commission) also spoke negatively about ICOs because it became apparent that in fact a lot of people are being cheated with this relatively new technology to fund cryptocurrency development teams. It's worth investigating this point. Perhaps your project was also written somewhere earlier.
What else I would like to warn you about. The lack of high-quality and reliable information about the project in independent sources should alert you.
This is a problem if you only know information about a project from the team itself and from a couple of resources where you can buy reviews.. 
Ethereum founder Vitalik Buterin has come up with an interesting concept. It will help investors be more confident that their money is actually going to fund the ICO, and not to fill the pockets of fraudsters..
The idea he proposed was that there would be a feature in Ethereum that would allow developers to withdraw only a certain amount of money per second..
Basically, this creates more confidence for investors, as they will know that it is more difficult for developers to just take all the money and float to the banana islands..
In fact, it will give more confidence to both parties. Because investors will know that developers will not be able to withdraw all the money at once. And they will have to continue developing the project. Funding for the project will be gradual.
On the other hand, legal developers will get easier funding for their project. Because it will be easier to attract investors..
2. Frauds with exchanges and exchangers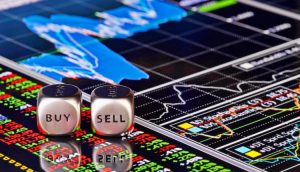 Obviously, from time to time, people need to buy or sell cryptocurrencies. 
Although there are many popular exchanges such as Coinbase. But there are also shadow exchanges that would rather steal your money than provide a good service..
Even if you have had positive experiences in the past, it can always happen that a trustworthy exchanger or exchange decides to go to the dark side)
Also, whether you buy cryptocurrency on a shadow exchange or a trusted exchange, I do not recommend that you store significant amounts there. Since from time to time we read in the news about exchange hacks.
I advise you to store cryptocurrencies that you do not plan to trade on an exchange in a hardware wallet or software wallet.. 
3. Ponzi schemes
Ponzi schemes or pyramid schemes are common types of scams that affect people's emotions.
These schemes work because they promise returns that are higher than the market average and also promise to make investors rich quickly..
But how do such schemes work? They should surely be identified as fraudulent at the very beginning of the process, right?
They use clever tactics to give investors the illusion that they are actually profiting from the "super secret trading algorithms" in which they invest your money..
Basically, Ponzi schemes pay old investors (people who put their money into the scheme early on) with money from new investors, not the "magic" algorithm they advertise..
Older investors have the illusion that they made the right decision, and for this reason, the fraud is not identified as such until it is too late..
Soon, word of mouth quickly spreads rumors that this project is a really good way to make money fast. And more and more people are investing in this scheme.
Then, as soon as the scheme grows to a fairly large size, the owners of the scheme will turn off payments and wave a pen..
This is how most Ponzi schemes work in the cryptocurrency market..
As the Americans say – Too good to be true. Too good to be true. Any proposal should be assessed from this point of view. Because quick and easy money just doesn't happen.
4. Wallet fraud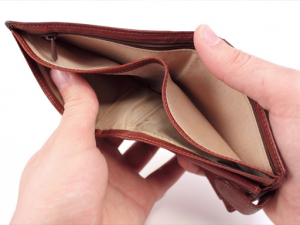 As with exchanges, anyone looking to invest in and own cryptocurrencies needs a cryptocurrency wallet to store their cryptocurrencies..
Many well-known wallets like Exodus, Jaxx, Ledger Nano S are legal. But there are wallets that can rob you later..
The cryptocurrency wallet fraud method most often works in such a way that at first it functions like a normal normal wallet.
The only difference is that most of the time, your wallet private keys are sent to the wallet owners. And then your account can be robbed at any time. Because everyone who has your wallet private keys can manage your money.
What do we have to do. 
Use only community-trusted wallets;
You must have the private key of the wallet in your hands;
Double-check which link you use to get to the wallet, so as not to run into a phishing site.
5. Phishing sites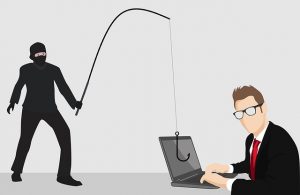 Fake website scams are not exclusive to cryptocurrencies. Because this scheme is used by scammers in all directions to gain access to people's online accounts.
Basically, phishing is a type of scam, in which you will most often receive an email that will try to convince you that it really belongs to a trusted company..
The email most often includes a message asking you to sign in to your account on the service. For example, to your wallet or exchange account.
You will most likely have to click a link in your email, where you will be redirected to a page to sign in to your account.
This page will look the same as if you were logged into your account normally. Be careful as scammers are getting more sophisticated and using things like fake Airdrops (airdrops are cryptocurrency giveaways that are used to encourage new cryptocurrencies)
These scammers also try to reproduce the email and company domain as accurately as possible so that you might not notice the added period or additional letter or sign.
To avoid such scams, I highly recommend that you never click the link in the email to log into your account. Better to find the company on Google and log into your account in such a way as to avoid the risk of entering a fake site.
6. "Counterfeit Cryptocurrencies"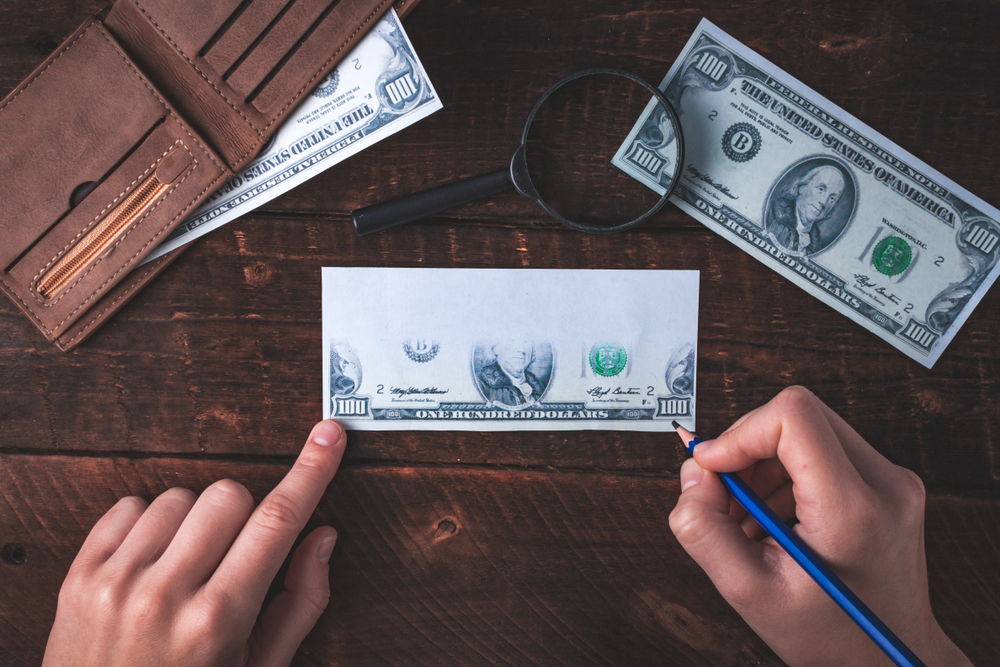 Although these types of fraud are not as common as the other types I told you about above, they have still occurred before..
Basically, a fake coin scam is a type of scam where people randomly call you on your phone and offer you to invest in a certain cryptocurrency..
The funny thing is, the cryptocurrency they sell you may not even exist..
Basically, they are betting that the average person they call knows nothing about what cryptocurrencies are, let alone how they work, so they are easy targets for these scammers..
I just want you to understand now. That no serious cryptocurrency team makes cold calls to strangers and asks them to invest in their cryptocurrencies, as this marketing tactic is very outdated and ineffective at present.
7. Frauds with imitation of real famous personalities or official project accounts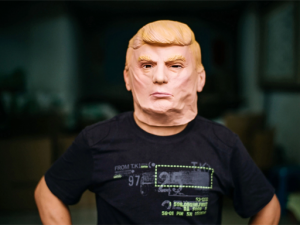 The last type of cryptocurrency scam I'm going to introduce to you today is a scam that imitates real people. Usually those who are behind some famous project. Or fake accounts of real projects.
Basically, this type of scam is similar to phishing in the sense that the scammers try to convince you that they are another company or person..
However, the most common scams with imitators occur on social networks, where many celebrities, such as Vitalik Buterin, often share messages with their followers..
The impersonator is basically trying to create an account that looks as similar as possible to that of Vitalik Buterin or any other celebrity. Next, a message is sent to you with a link to a fake mailing list or whatever. You are offered various offers under the guise of contests, bounties, airdrops, etc. The goal is to convince you in any way that this is a real account and that you must transfer a certain amount. As in the Ponzi scheme, scammers will try to play on your emotions.
The best advice to avoid such scams is to double check the accounts that are spreading these messages. See if the profile link is the same or just an exact copy of the original project or celebrity's social media account?
Outcome
In general, I would like to say that these are the most popular cryptocurrency scams..
To keep your cryptocurrencies as secure as possible, be sure to remember these types of scams and follow the advice I gave you to identify such schemes..
Also, I advise you to use your common sense. Because most scams are pretty easy to spot if you turn on your brain and think critically.
What can be said for sure is that with 3commas your funds are safe. Trade and learn to trade with 3commas.io.
Thank you for reading to the end of this rather extensive guide, and I hope you can learn a lot today.! 
DmitryPetrov was with you. No Pasaran!