Today's cryptocurrency market capitalization instills hope in the hearts of asset holders who use trading or investing as a way to make money. 6-7 months ago it seemed that the market was slowly moving towards its death. On December 16, 2018, the capitalization reached $ 100 billion, the market has not been worth so little since the summer of 2017. No matter how deplorable last year was for the entire crypto market, 428 new coins were released in 2018, including Binance Coin (BNB) and Huobi token ( HT), which are currently ranked 6th and 36th in the CoinMarketCap ranking, respectively. Trading in these cryptocurrencies is very active, and many investors and traders have earned decent money from them..
In 2019, 190 cryptocurrencies have already appeared, among them there are successful ones, and there are also potentially successful ones. In today's review, I will talk about 12 cryptocurrencies released in 2019 that deserve your attention. The task of every investor is to see and find their new Ethereum in 2019 or at least Huobi.
By the way, by the way, a life hack about Huobi, if you trade on this exchange, then access to 3commas will not cost you a dime, which means that you can set up automatic trading, which will save a lot of time and nerves.!
Well, we are preparing the sleigh in the summer, and our list of promising coins for the viola season is right now.
Go!
BitTorrent (BTT)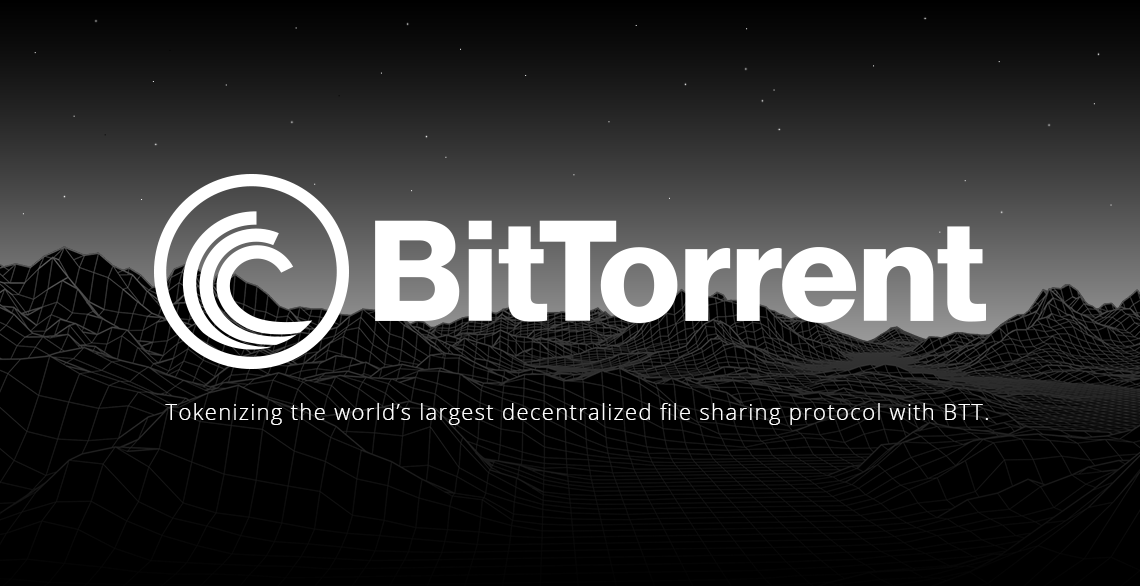 BitTorrent (BTT)
Decentralization is critical to BitTorrent technology. I think everyone is familiar with the idea of ​​exchanging downloaded files between people. The main problem with torrents is the slow speed of downloading files due to the fact that users, having downloaded them, do not want to distribute. The solution to this problem was on the surface. Users just need to be encouraged to distribute files, then they will be more willing to do it.
Cryptocurrency is just right for the promotion. Its creation was started after the platform was bought by crypto billionaire Justin Sun, known for the founding of TRON. BTT was released in the last days of January 2019 and after 4 days its price soared by almost 2.5 times.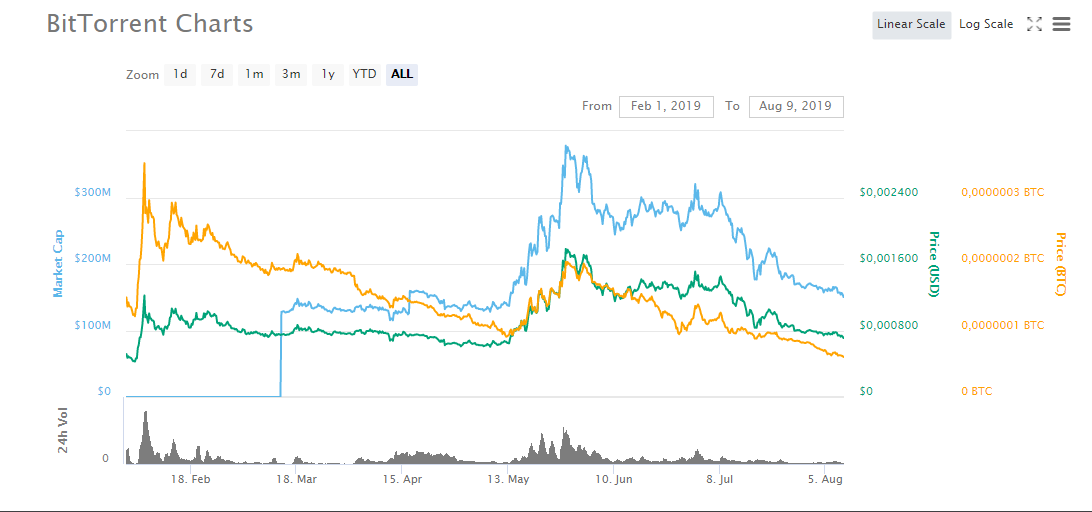 Now its price and capitalization are experiencing some decline, but even so, the coin is ranked 44th in the CoinMarketCap rating, which is a good result. It can be found on many exchanges. In favor of the fact that things will go well for BTT, its link to TRON and the presence of a multi-million community of people downloading files via the BitTorrent torrent protocols.
Pivot Token (PVT)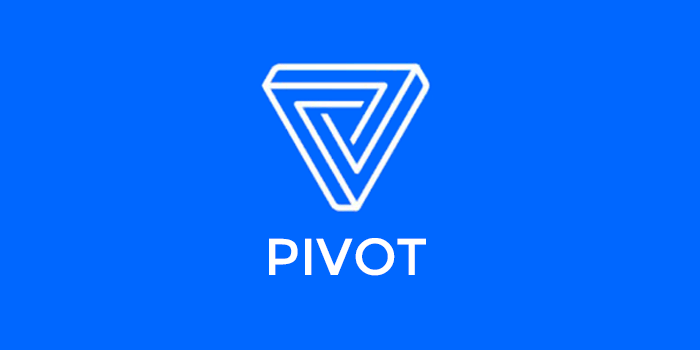 Pivot Token (PVT)
Do not look at the low position in the rating, today it is only 1896, but soon this may change dramatically. Because the creators have a great idea. Pivot claims to be the world's largest blockchain investment and communications platform.
It is designed to provide users with real-time data on the cryptocurrency market. Naturally, the product will be useful for both investors and traders, including those who have set up automated trading. On this platform, users can not only learn and share experiences, but also earn income. Tokens are awarded for publishing, reading materials, and much more. Pivot hopes to help investors learn how to better manage their assets using financial technology, as well as pump their trading skills. PVT will be used as the only token in the Pivot ecosystem.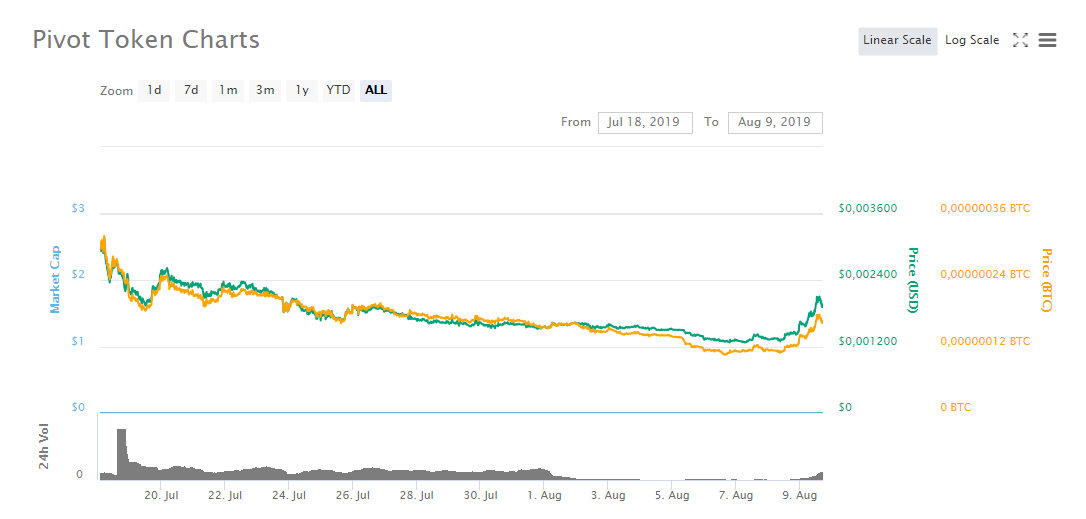 Pivot Token (PVT)
The project has received investments from companies such as Binance Labs, Huobi Eco, INBlockchain, LD Capital and LinkVC. According to Google Play, Pivot has 3.62 million users in 232 countries and is growing.
TOP Network (TOP)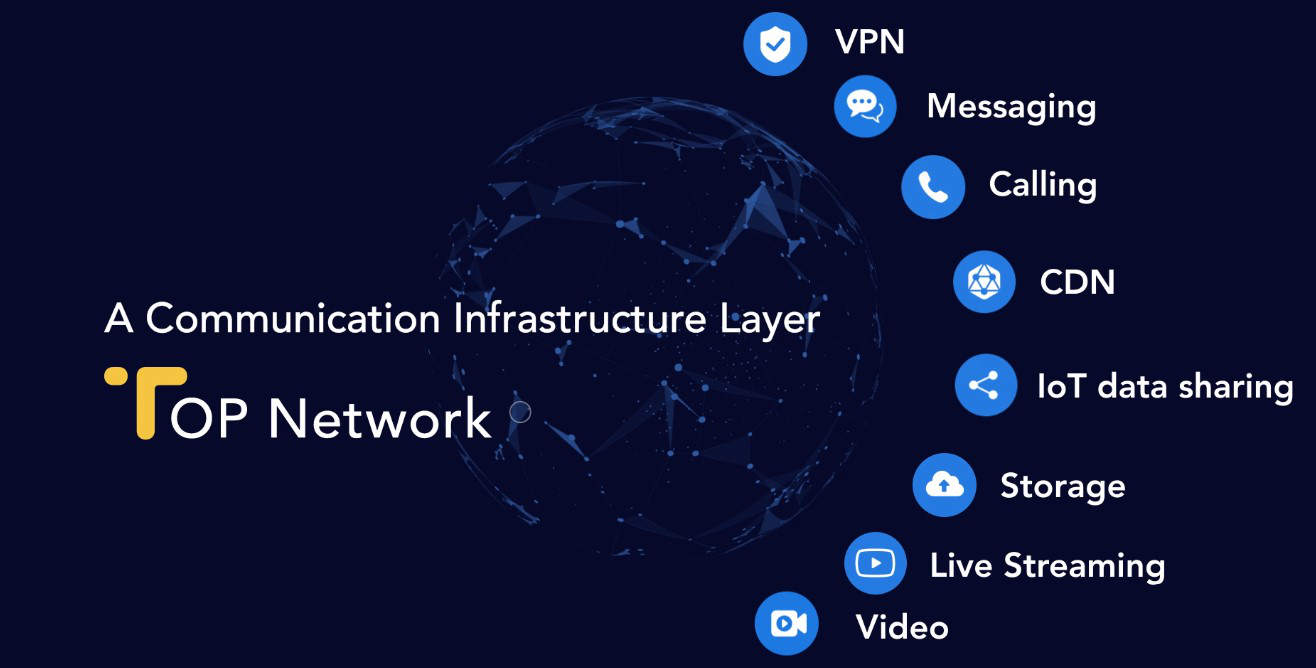 TOP Network (TOP)
Almost all communication methods involve storing information about users. This entails unnecessary costs in the form of server installation and maintenance, and besides, the centrally stored data is very vulnerable..
The ambitious creators of TOP Network describe their project as a decentralized open network that provides cloud communication services on the blockchain. TOP offers secure and affordable services that include messaging, calling, video, VPN and more. TOP Network's long-term mission is to create a public blockchain infrastructure for all Dapps.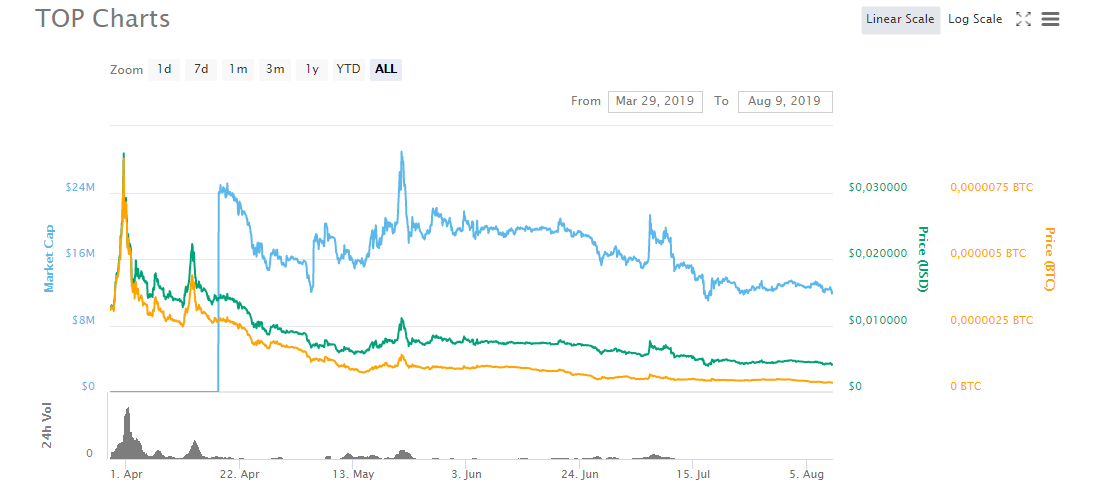 TOP Network (TOP)
TOP Network is currently ranked 261 in the CoinMarketCap ranking. It is traded on several exchanges. The project roadmap informs that the messenger will be launched in the third quarter of 2019. If the plan goes according to plan, and the messenger turns out to be good, TOP will reveal its potential and the holders of this coin will rather rub their hands and be glad that they believed in it in due time. Traders will be able to make good money on price changes..
Origo (OGO)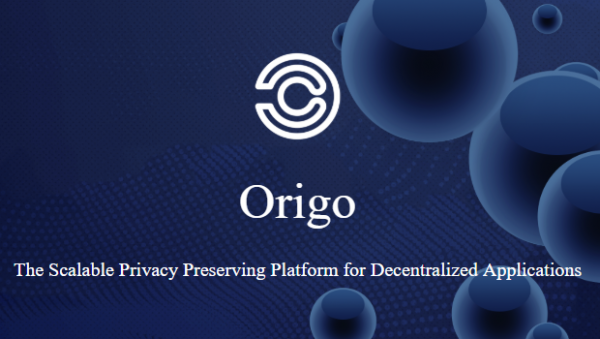 Origo (OGO)
"Privacy is dying on the Internet" – says the Origo Network website, and the developers of this cryptocurrency believe they have found the perfect way to preserve privacy. Origo is one because:
Based on Zero Knowledge Proof (ZKP);
the scalability of the cryptocurrency is high, in addition, the hybrid BFT + Proof-Of-Stake consensus mechanism is used;
transactions are carried out off-chain.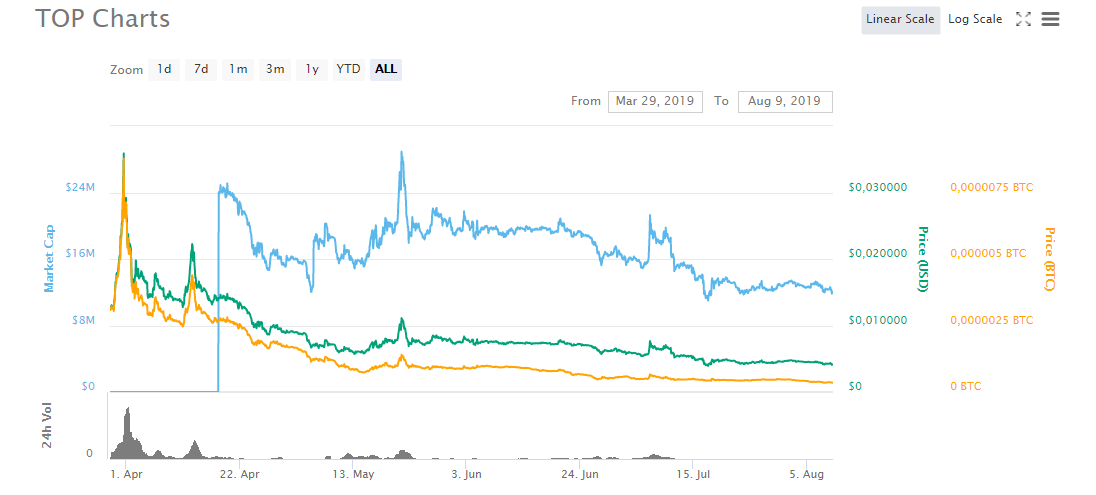 Origo (OGO)
OGO is currently ranked 285th according to CoinMarketCap. The start of trading in this cryptocurrency was expected, because at the ICO stage there was quite a lot of hype around it. OGO's chart is interesting, trading on the stock exchanges began in early June this year, and by the middle of the month the price dropped significantly. Analysts attribute this to the fact that the asset holders expected an instant rise in prices, and when it did not happen, they rushed to get rid of the cryptocurrency. After that, the price really went up a lot. So especially discerning traders who set up automated trading are already very fond of this coin, because it brought them good earnings..
Origo can be used in a variety of ways, can be involved in insurance, or you can pay monthly salaries to your employees, keeping all data completely confidential. In general, this cryptocurrency also needs to be looked at, it looks like it has potential.
Thunder core (TT)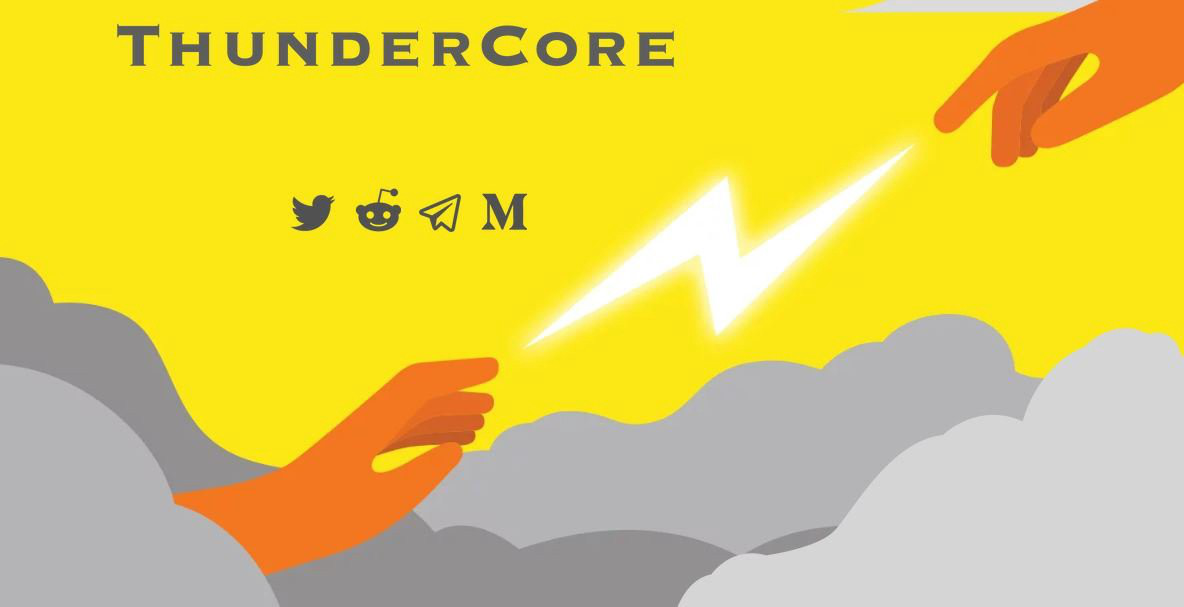 Thunder core (TT)
Thunder is a blockchain with its own cryptocurrency. Its main advantage is EVM compatibility and a claimed 1200 TPS throughput with less than one second confirmation time and low gas costs. This enables decentralized applications to scale and deploy quickly and easily. Also, the creators on their website, not without pride, declare the simplicity and reliability of their protocol. Each of his steps is fully defined and supported by rigorous mathematical proof..
Transactions are confirmed in less than a second because the consensus nodes complete one round of voting, which is enough for the transaction to go through. The accelerator is a reliable and DDoS-resistant system, which coordinates the consensus nodes.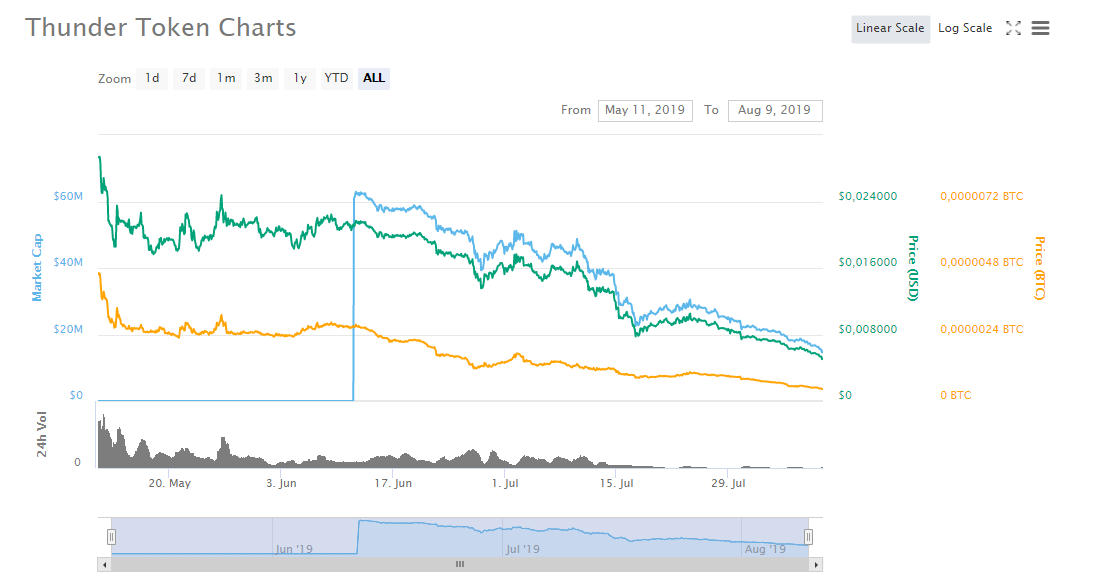 Thunder core (TT)
The coin has appeared on exchanges since mid-May this year, despite the fact that now trading is carried out at a price significantly lower than the May one, Thunder occupies a confident 220th line in CoinMarketCap. Analysts do not discount it, but on the contrary, they believe that the cryptocurrency has every chance of entering the TOP-100 cryptocurrencies.
Bitcoin Satoshi Vision (BSV)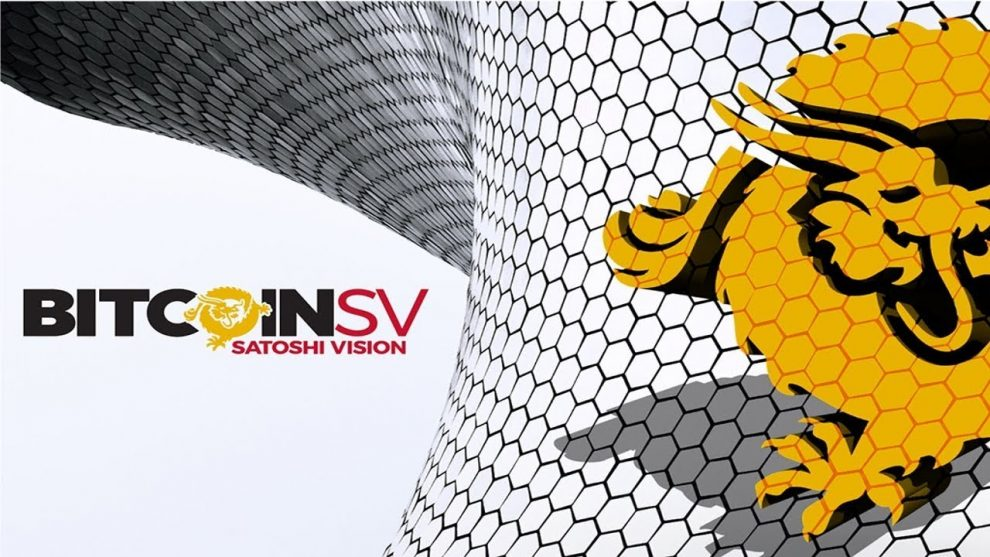 Bitcoin Satoshi Vision (BSV)
I would definitely like to mention this coin in the review, despite the fact that it was released at the very end of 2018. Bitcoin SV is an interesting project that traders and investors should definitely pay attention to if they have not already done so..
SV is a Bitcoin Cash hard fork. The Bitcoin SV project is primarily supported by CoinGeek Mining with the development of nChain. The founders of Bitcoin Satoshi Vision believe that they are the true successors of the Satoshi Nakamoto cause. Bitcoin SV is Bitcoin's peer-to-peer network. The main goal of the project is to create a more stable blockchain with higher scalability. This will enable sellers and buyers anywhere in the world to use smart contracts to solve their problems..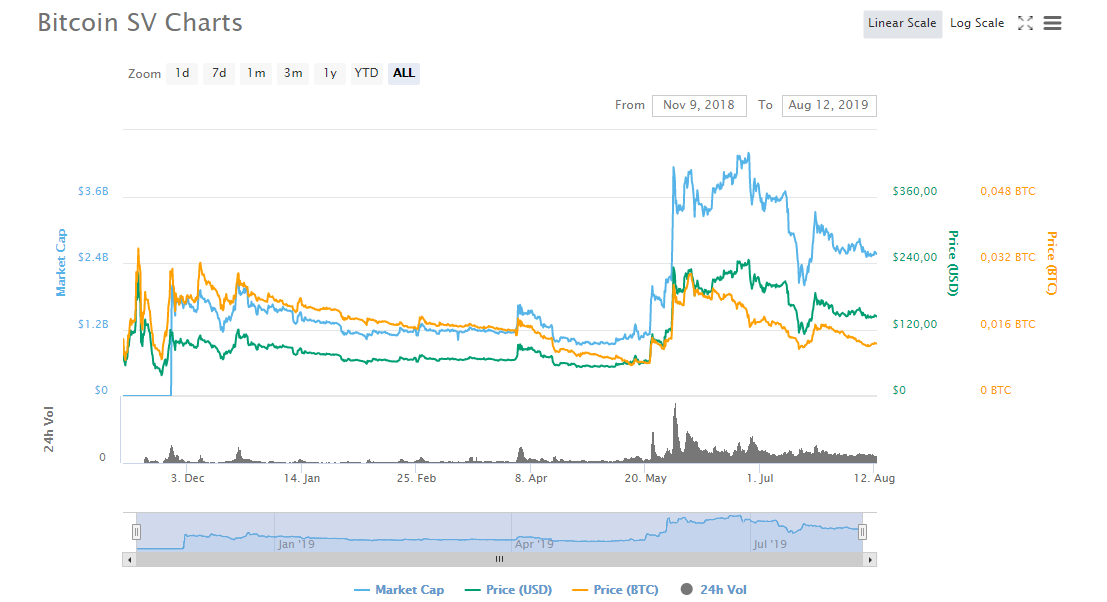 Bitcoin Satoshi Vision (BSV)
The community treats this cryptocurrency differently, but despite this, Bitcoin SV is today one of the ten major cryptocurrencies on the planet. At the time of this writing, it is on the ninth line with a capitalization of $ 2.6 billion.
Matic Network (MATIC)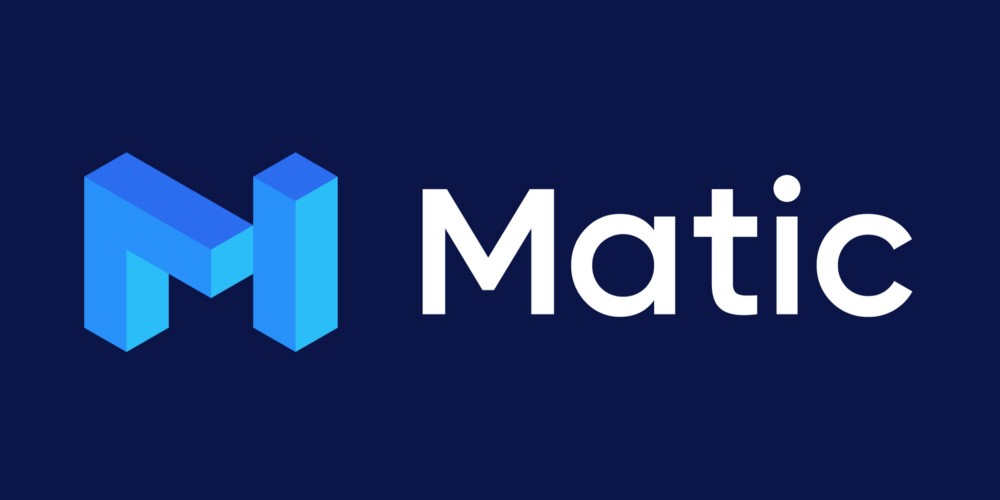 Matic Network (MATIC)
This cryptocurrency, which entered trading at the end of April 2019, has the 114th position in the ranking with a capitalization of $ 38 million. The creators of Matic Network describe their project as a scaling solution at the second level, using side chains for off-chain computing. Asset security is ensured through the use of the Plasma platform and a decentralized network of validators with a Proof-of-Stake (PoS) consensus mechanism. The creators want decentralized application developers to consider Matic the best tool for their creativity in this direction..
Matic Network (MATIC)
It is planned that a wallet will be created on the basis of the Matic Network, as well as products that allow developers to transfer decentralized applications that were created, for example, on Ethereum. Matic will support other blockchains to ensure interoperability and high scalability.
NEXT (NET)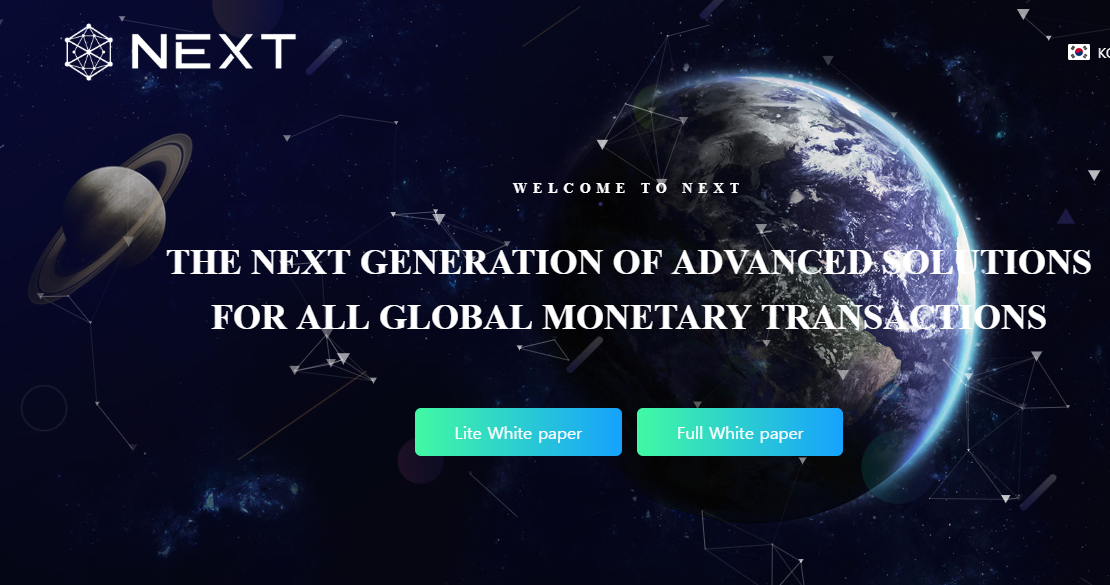 NEXT (NET)
It appeared on exchanges in mid-March 2019, and after a month the price began its confident and fast way up. Today NET is in the TOP-100, being on the 77th line of the rating. The token operates on the Ethereum platform. Capitalization at the time of this writing is almost $ 78 million. The issue of this coin is limited to 200 million units. According to the creators, this will not allow the price to fall, in addition, they buy back more coins for burning every day than they are issued. Thus, the value of each new coin increases slightly..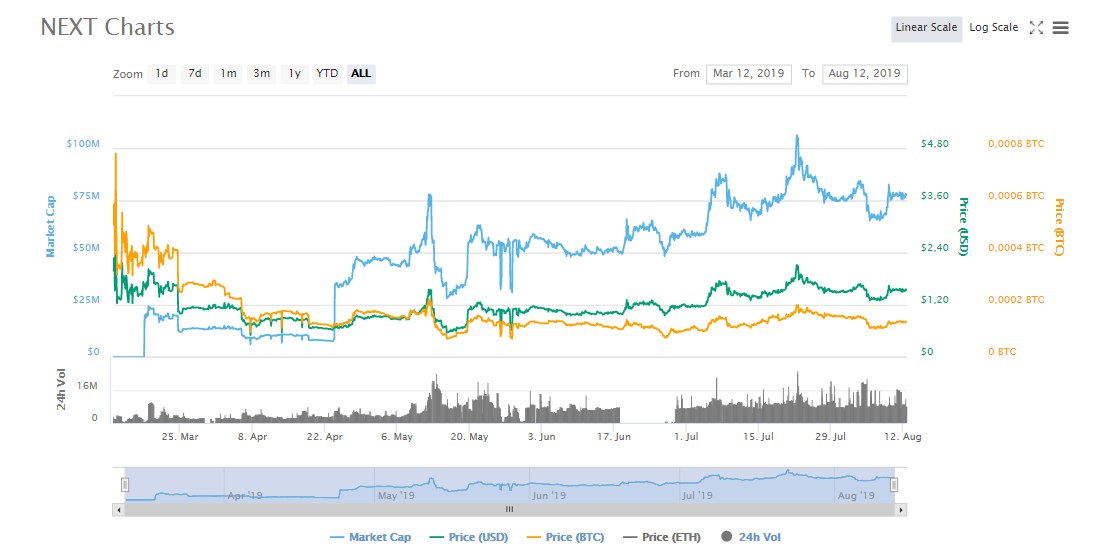 NEXT (NET)
The coin has been traded since mid-March this year. At the end of April, you can see how strongly capitalization began to grow. Along with it, the price also increases, Next is an interesting cryptocurrency, traders and investors should watch its development, since limited emission and daily burning of coins is always a good bonus to the product's reputation.
UNUS SED LEO (LEO)
At the time of this writing, Bitfinex's own cryptocurrency exchange ranks 14th in the cryptocurrency capitalization rating. The attitude to the project is controversial, but its schedule is mesmerizing. It became possible to trade the coin at the end of May this year, and in less than a month its price and capitalization almost doubled, bringing tremendous sums of money to traders and investors. A breakthrough in just four weeks in the TOP-20, this is not a joke, and no matter how they look askance at the project, you have to take it seriously.
And they look askance at the project because the heads of the stock exchange started it to cover the budget deficit. Last year, prosecutors accused Bitfinex's company iFinex of losing $ 850 million. The company does not admit guilt, and claims that the money was not lost, but frozen. Nevertheless, the crypto community took the news very painfully. According to various estimates, then more than 10 thousand BTC and several hundred thousand ETH were withdrawn from the exchange..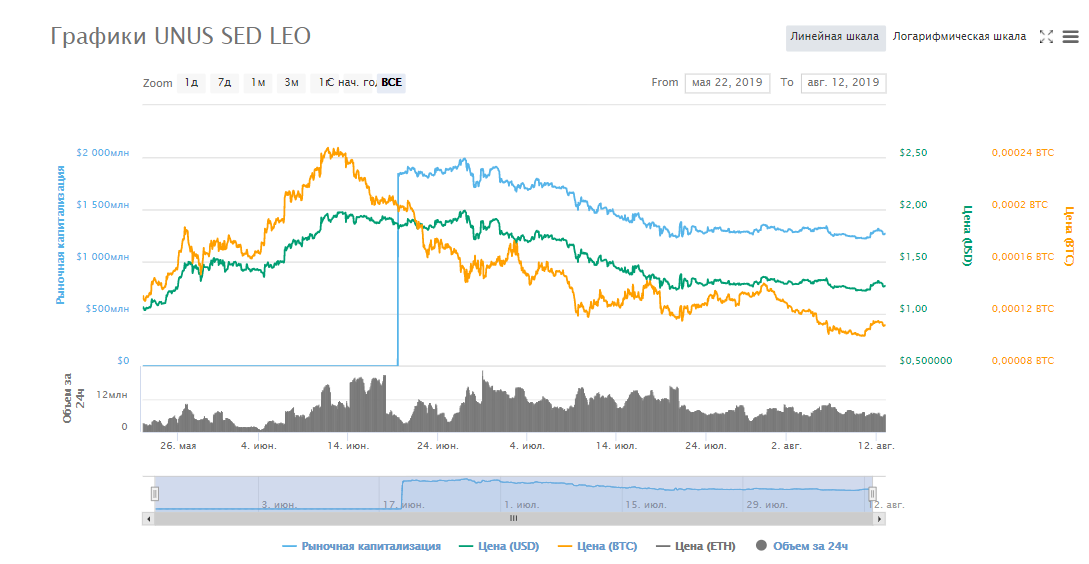 UNUS SED LEO (LEO)
Today Bitfinex spends 27% of its profits on a monthly basis to redeem tokens at the market rate. The company burns these coins, and puts the money into the budget. By the way, LEO holders pay 15% less commission on Bitfinex and Ethfinex.
Crypto.com Network (CRO)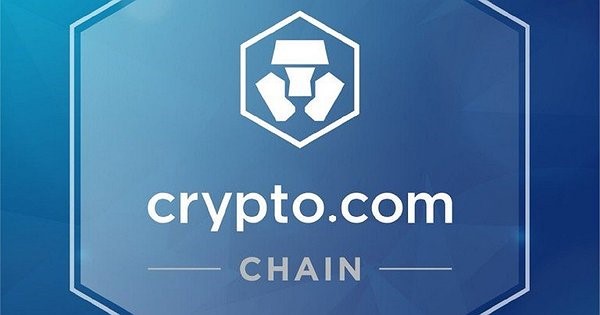 Crypto.com Network (CRO)
I would like to mention this project, the ambitious goal of which is to accelerate the transition of the whole world to cryptocurrency. He saw the light in the last days of December last year, but all of his main development milestones fell on this year. Key products include: Crypto.com Wallet app & Card, a marketplace for buying, selling and paying with cryptocurrency, an MCO Visa card and the Crypto.com network, which reportedly allows users to pay and receive payments anywhere for free. Headquartered in Hong Kong and employs over 120 people.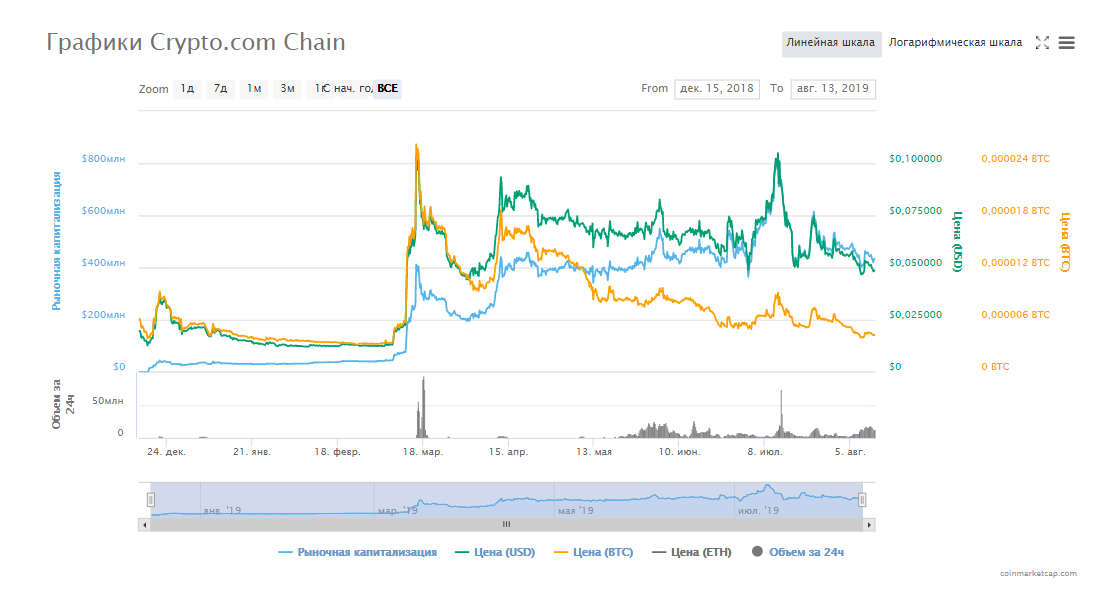 Crypto.com Network (CRO)
Today CRO is ranked 25th with a capitalization of $ 435 million. A serious jump in its price fell on the second half of March. One CRO began to cost nine times more than immediately after the start of trading, and until now the price has not fallen after that dizzying rise. The cryptocurrency seems stable and should definitely be looked at. TOP – 30 in the first 7 months of life – this is a serious claim for success.
RIF Token (RIF)

RIF Token (RIF)
This is another star of the current year. After trading with the coin became possible, its price collapsed and could not start moving up steadily until the twentieth of June. In less than two summer months, the cryptocurrency has won back a lot in value, and people who noticed the project after the ICO and bought themselves some of this asset can now happily rub their hands. Today, the coin is ranked 85 in the CobnMarketCap rating with a capitalization of $ 64 million.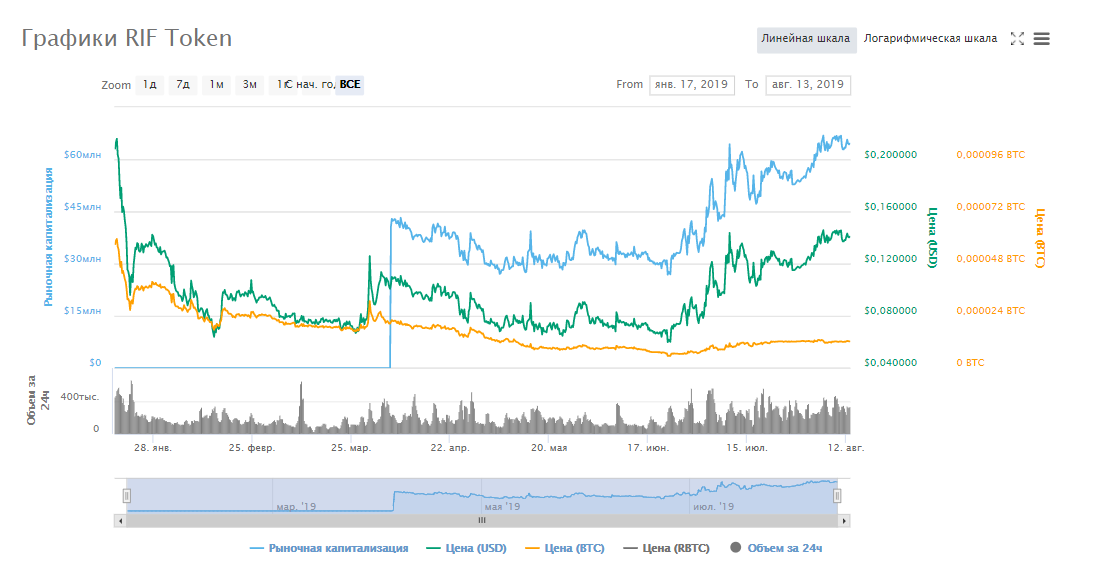 RIF Token (RIF)
In general, RIF Token (RIF) is a cryptocurrency token running on the RSK Smart Bitcoin platform. On the official website, the coin is positioned as a product that should help humanity enter the era of cryptocurrencies faster. Conscientious as CRO. The Open Root Infrastructure Standard is a set of open and decentralized protocols that enable faster, easier, and more scalable development of distributed applications (dApps) in a single environment..
Verasity (VRA)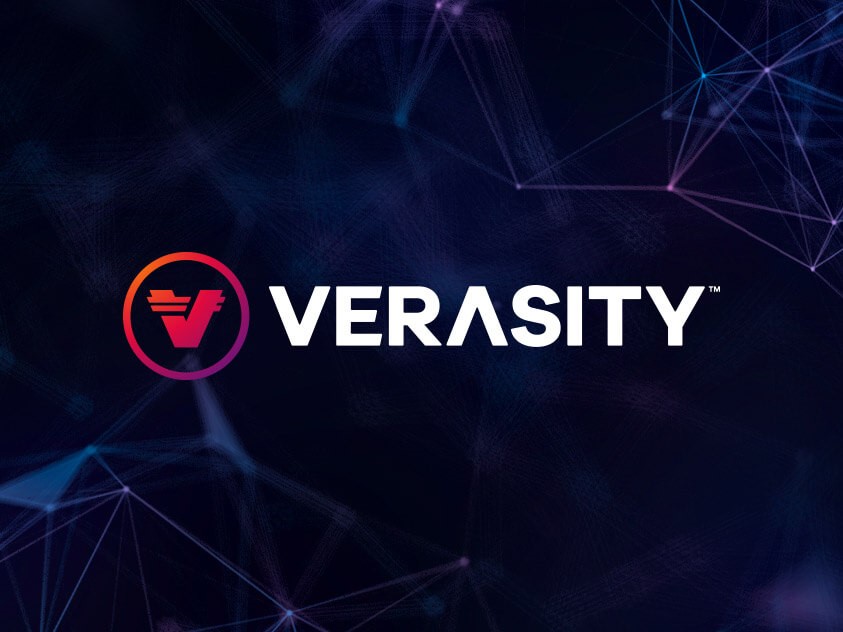 Verasity (VRA)
This project cannot boast of a very high line in the capitalization rating, while it is only 596, but it seems that the project is undervalued. Verasity.io describes itself as a video player that provides "rewarded video player technology". It will prove useful to major influencers and video content creators around the world. Verasity.io offers a patented video player that allows VRA reward, monetization and loyalty schemes to be used in the video player wallet. Another tool for passive income.
Its creators claim its technology is available to over 280,000 video publishers with 240 million subscribers and 50 billion views per month. The goal is to drive attention, audience and revenue back to YouTube video publisher sites. His attention-based model seeks to distribute VRA tokens among viewers, video publishers, and advertisers. The idea is interesting, and the coin's graph is not bad, you definitely need to carefully study the details of the project, it may turn out to be attractive for trading and investing.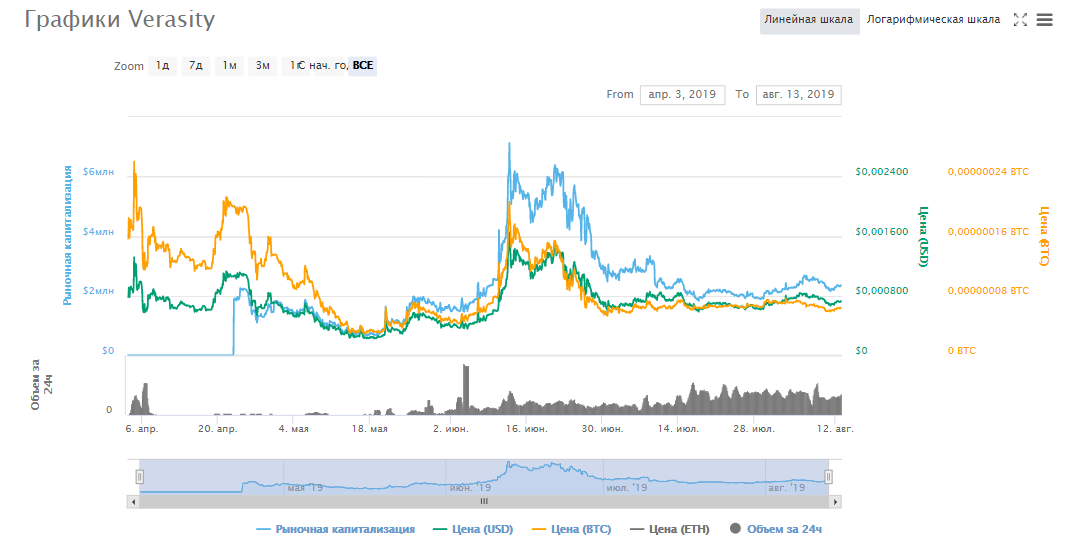 Verasity (VRA)
Of course, in 2019, many other interesting and noteworthy cryptocurrencies came out, but ten articles will not be enough to tell about them. Do not forget that trading with your own hands is good, but when everything happens automatically, it is much better! Earn and invest with 3commas services, get profit and passive income from cryptocurrencies, and get on with your life!