Hello everyone !
This post will be devoted mainly to those who, for some reason, do not like, do not want, or simply do not trust ready-made signals for the bot, and perhaps they are already ready to try their own hand at adjusting the market oscillators. Below I will share with you my experience in setting up a bot using the Relative Strength Index RSI (hereinafter RSI) and Bollinger Bands (hereinafter BB).
Content:
Registration and connection of the exchange at 3commas.
How RSI and BB work.
Setting up the 3commas bot by RSI and BB.
Registration for 3commas
The service is available at the link 3commas.io – this is my referral link, it will give a 10% discount on payment.
After registration, you will have access to 3 days of free service at the "Professional" tariff with all the possibilities. After this period, you must select one of the subscriptions.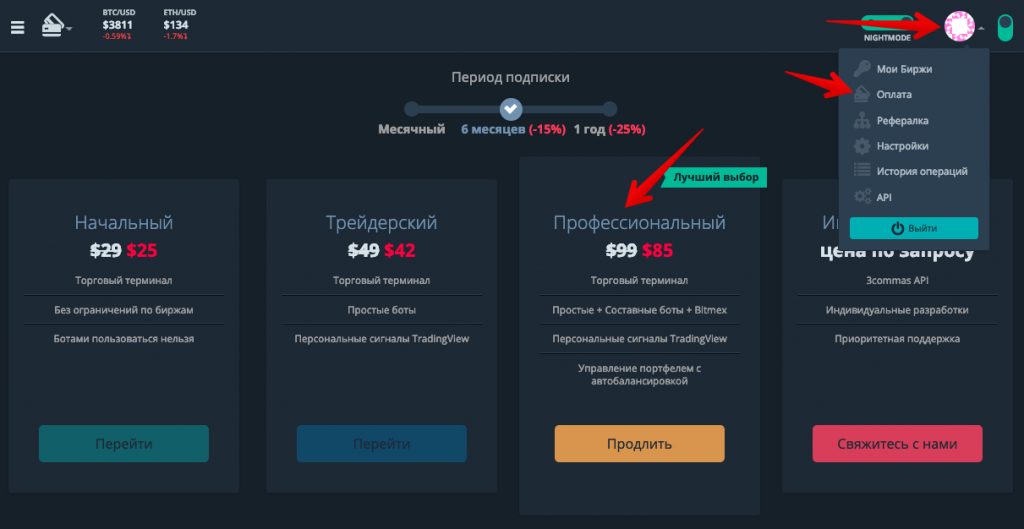 To work on signals, it is most convenient to work with composite bots that are included only in the "Professional" tariff and I will describe all further settings for such a bot..
After registering with the 3commas service, you need to connect the Binance exchange via the API, read how to do this here 
How to create an API key for the Binance exchange is written here 
2. How the RSI and BB oscillators work
If you do not know what RSI is, then I recommend reading this article. 
If you do not know what Bollinger Bands is and how it works, then allocate 5 minutes for this post 
Everything is simple and clear, I personally really liked these articles.
After reading, you will better understand why I chose this particular combination and it was in these settings, and you can certainly improve them. Experiment !
Below I will give an example for setting up when trading to BTC on the Binance exchange, when setting up you can choose to trade for any pair and on any exchange – this is one of the advantages of such "own" signals, because ready-made signals for your exchange or pair from signal providers may not be.
3. Setting up the bot 3commas by RSI and BB
For those who read my posts (see here), it is no longer a secret that at the moment I practice a rather risky trading strategy, namely: I do not use averaging and I do not use Stop Loss. I do not recommend that you trade as I do, since at any time it can lead to a long "investment" or loss, and you will have to get out of this situation on your own.
Well I warned everything, maybe even scared, let's move on.
First, as usual, some statistics for 55 days of work (from 02/06/19 to 04/02/19):

If you have read the post "Bots work. Signals statistics ", we have already noticed that the profitability of trading using" own "signals is somewhat different from trading using ready-made ones. Specifically, a similar combination and bot setup, which will be discussed below, for a period of 55 days gave ~ + 0.55% of the deposit per day. You can check me by looking at the bot on the link
Now let's move on to setting up the bot, I will give just an example of setting up my own bot with a slight change, namely: in the settings I will add one safety order at -5% of the purchase price (see "Block" Safety orders "), but since I its not used the results of a similar experiment i dont know.
Create a Composite Bot:

After creating, we begin to configure in order, by blocks:
Block "Basic parameters":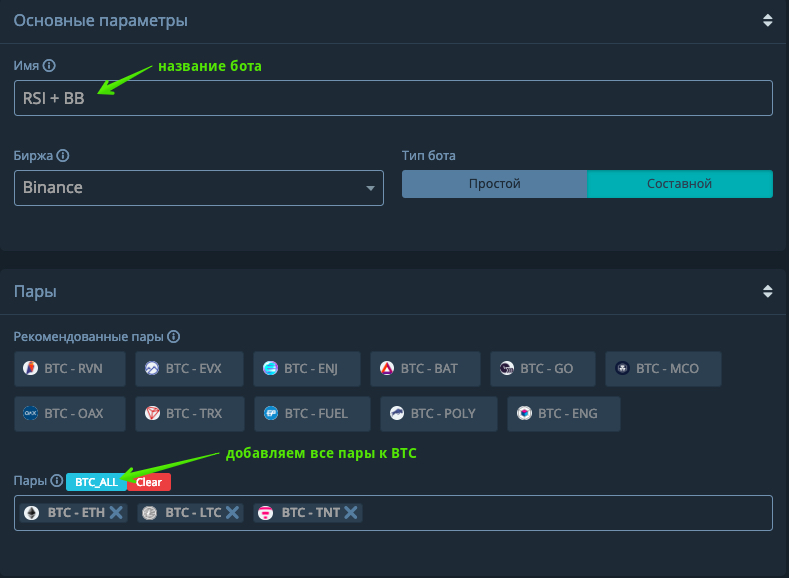 After you add all the pairs, you should have something like this: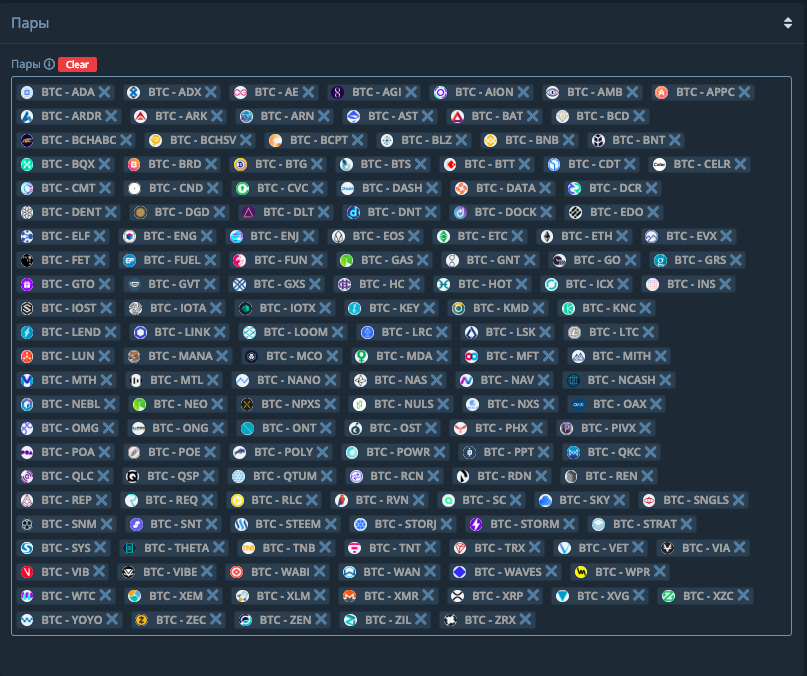 Let's proceed to setting up the "Strategy" block:

Take Profit block:

"Safety orders" block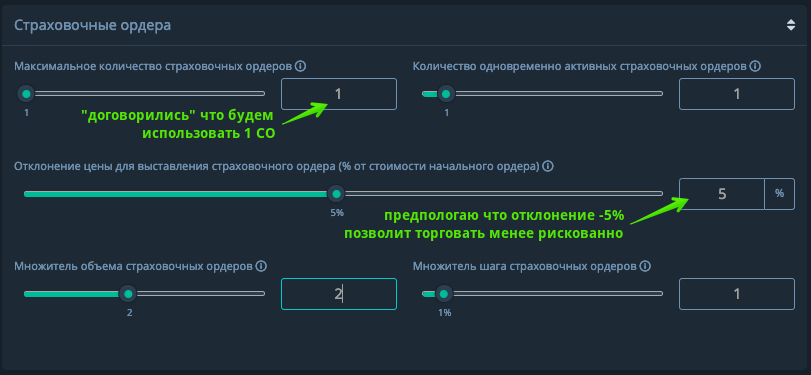 "Deal start condition" block:
We will have two oscillators, no matter which one you specify first. Let's start with RSI.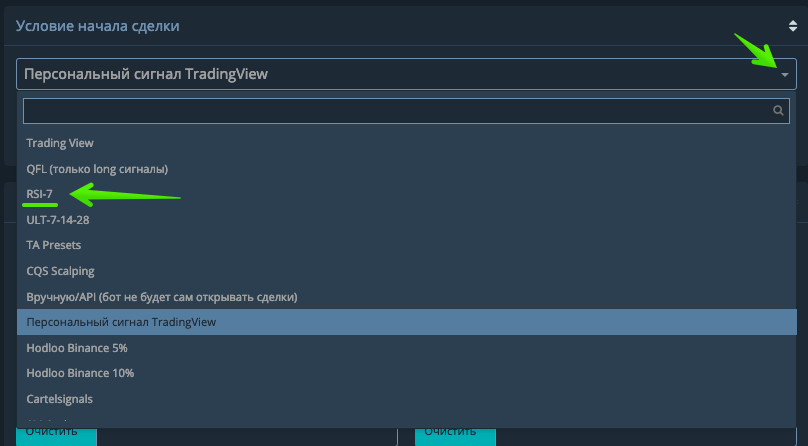 After setting up RSI, add the second condition by clicking on +

Add the second BB oscillator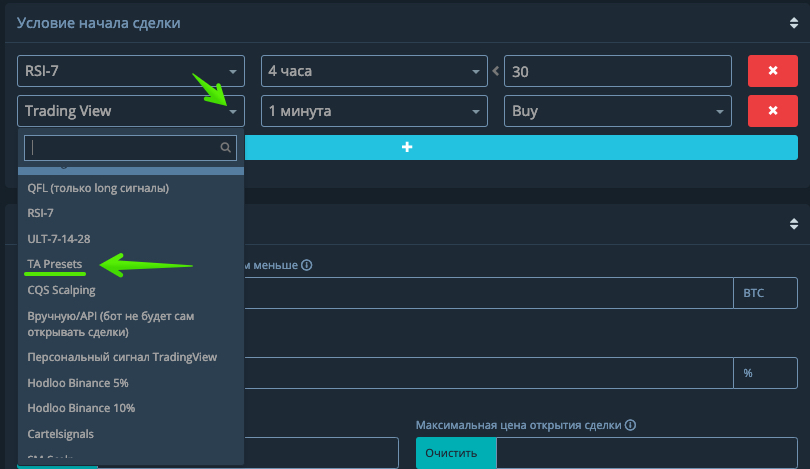 … and set up: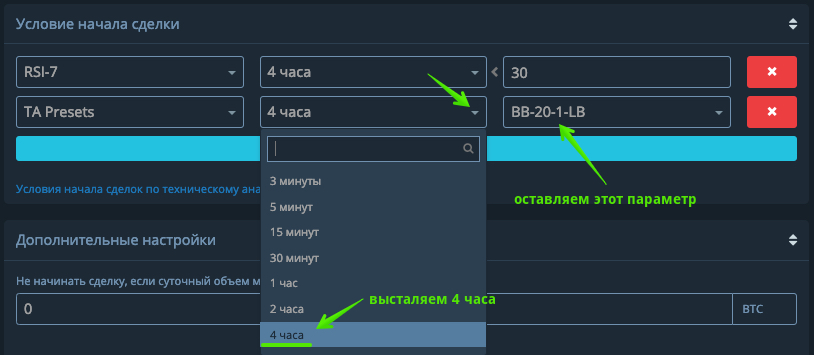 At the end, you should have something like this:
An important addition: there is an "AND" between the conditions, which means that the bot will open a deal if two RSI signals "AND" BB "come" at the same time, if there is no signal at the same time, then the deal will not open.
Block "Additional settings":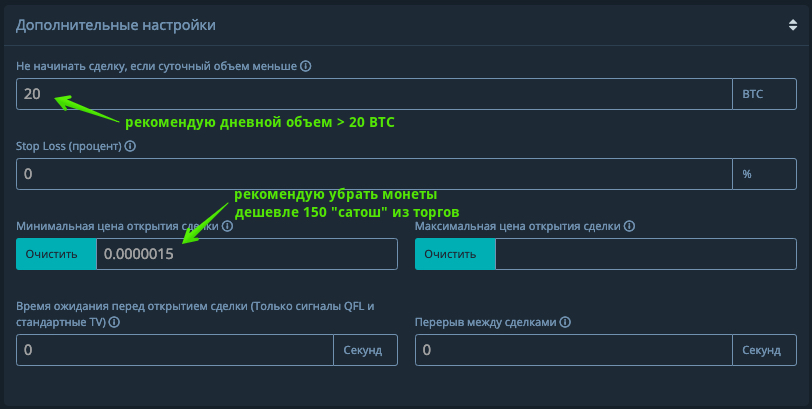 After all the settings are made, do not forget to look in the Assistant (upper right corner in the bot) and check if your deposit is enough for the bot to work, if the "Percentage of funds used by the bot" > 100 then the number of pairs or the size of the initial order should be reduced.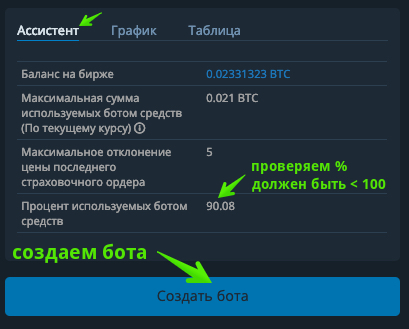 Important: keep in mind that if you have other bots and no deals have yet been opened for them, then the deposit allocated to them will be indicated as free, i.e. you can set up bots so that some of them will not have enough funds, so I recommend splitting your the total balance in parts and will initially be determined with a deposit for a specific bot and set up exclusively for this volume.
Launch the bot: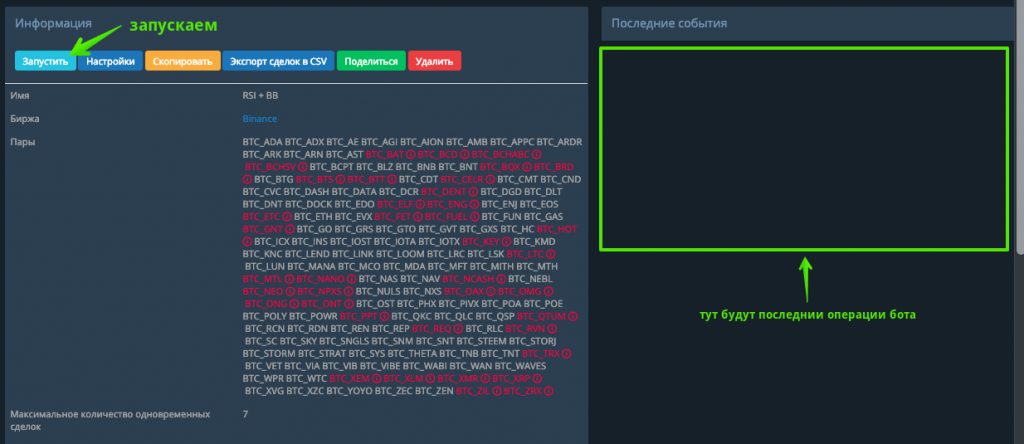 Well, here we are with you and set up trading on the market oscillators. Felt a little bit independent ? &# 128578;
I continue to experiment with different combinations of oscillators, the best of which I will share with you.