Part 1: "The first month of signals operation"
Hello everyone !
Do you know what is the most frequent question in chat 3commas ? According to my observations, this is: how much does the bot bring ?
In this post I will try to give information so that everyone for himself could answer this question. Immediately I will make a reservation that it is possible after a while everything will not be as it is now. How will it be? I do not know. I see no point in guessing, "wait and see". 
The period for collecting statistics on signals for this post is from February 17, 2019 to March 21, 2019, I continue to collect, and you continue to observe. 
All bots are in equal conditions and operate on the same market, i.e. they were launched almost simultaneously with a difference of 1-2 days. 
The same amount of funds was allocated for each of them in the amount of 0.0084 BTC. 
I set up% of income taking into account the instructions for each of the signals:
CQS Scalping– recommendations 1.5%, established by me 1.18%. According to my ideas, the deals should be closed before the others, now I think this is not justified, but what was that was out of the "song" as they say, you cannot throw out. How to set up a bot can be found here
CQS Premium Signals– 3%, but I bet 2.8%, the reason is described above. How to set up a bot can be viewed here 
Cartelsignals– the recommended at that time was 3%, I had 2.8%. How to set up such a bot wrote here 
QFL (Original) 7 here there were some small problems with the recommendation from the signal provider, because I did not know, and I still don't know where to get them. On the advice of @ roman506, I set a profit of 3% and for about 10 days the bot worked with this profit by making 10 deals. On March 13, after analyzing the bot's trades, I realized that the price "grows" by 5% .. 12% of the signal during the day and decided to increase the profit from the trade from 3% to 4.7% and from that date the bot works with a profit of 4.7% and at the moment made 15 transactions. How to set up such a bot, see here 
But then I completely moved away from the recommendations for signals, namely: I did not follow and continue not to comply with the recommended averaging when the coins go into minus according to the signals, thereby working very risky, but in the work of 100% of the deposit, leaving nothing for averaging. I do not use Stop Loss. The purpose of such trading is to get an understanding of the quality of signals in their "pure" form. I understand that this is extremely risky and I do not recommend using such settings, it is better to study at someone else's depot, follow my reports further. I am not responsible for your decisions. 
Here is a comparison table of the settings:

Let's see the numbers that I got from the signals in the market that was during this period, many call it "growing", I think that this is not so important, it is important how different signals work at the same time on the same market. 
Total profit and average time per 1 deal on bots from a deposit for 30 days of work:

Let's talk about unsuccessful entries into trades, which I will call "investors". "Invest" for me is transactions that have not been closed within 7 days and it does not matter what "+" or "-" for these transactions at the moment.  
From my observations, paid signals are somewhat different from free ones; they react to market changes and reduce the number of incoming signals, which in theory should save the bot's deposit. You can draw conclusions which of the signals will drag you into "invest" less according to the table: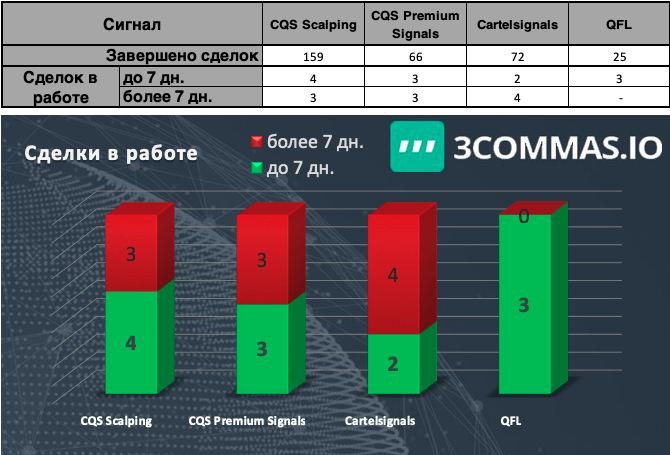 And finally, the most interesting thing, in my opinion, is the percentage of profit from the deposit per day in relation to the BTC / USDT chart of the Binance exchange.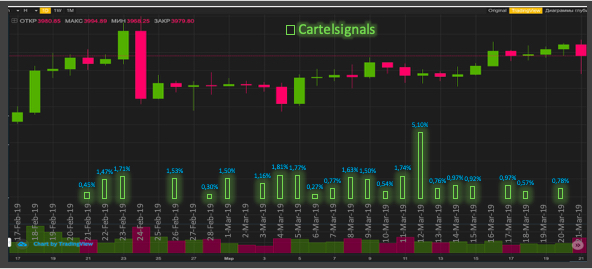 You can see the work of this bot at this link
How to set up you can see here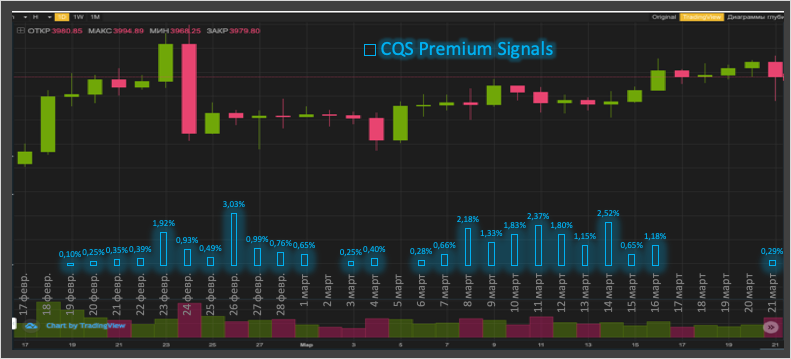 You can see the work of this bot at this link
How to set up you can see here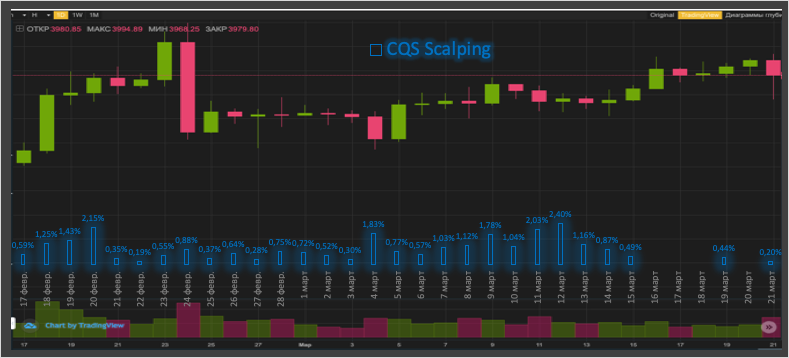 You can see the work of this bot at this link
How to set up you can see here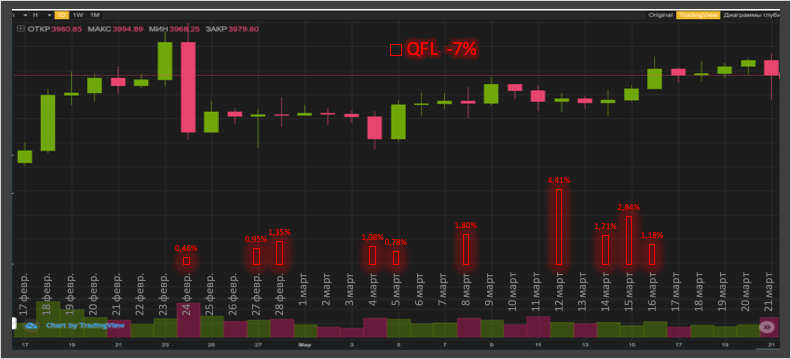 You can see the work of this bot at this link
How to set up you can see here
According to these charts, you can understand how often deals are triggered and on which market movement the signal works better. 
I will not write a short summary of the signals, I have shared my statistics with you, leaving you alone with your conclusions. Make your own trading decisions.
See you !
P / S if you do not have enough numbers in the reports, write to me or in the comments what exactly would be interesting to see and I will try to add it to the next reports.